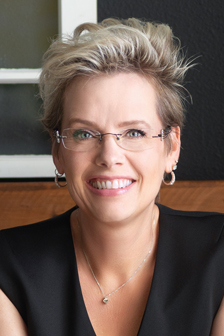 It really is the most wonderful time of the year. And while we may not have actual snow & ice, we Floridians know a thing or two about celebrating the season. Coastal Living has compiled a list of 20 "best" Christmas towns in Florida, but I can think of at least a dozen more that represent us pretty well. Regardless of where this blog post finds you this holiday season, I hope that you are able to enjoy time with friends and family (and friends who have made themselves family) and that your season is merry and bright!
– Beth
The 20 Best Christmas Towns in Florida
When it comes to celebrating the holidays, the North Pole has nothing on Florida, where Santa gets to wear swim trunks and his reindeer frolic in the sand. Here are some of jolliest holiday happenings in the Sunshine State.
1 of 20 Tribune News Service/Getty Images
Cocoa Beach
2 of 20 Photo courtesy of Greater Fort Lauderdale Convention and Visitors Bureau
Fort Lauderdale
3 of 20 Photo courtesy of Florida's Historic Coast
St. Augustine
4 of 20 Photo courtesy of Franklin County TDC
Apalachicola
5 of 20 Photo courtesy of The Ritz-Carlton Amelia Island 
Amelia Island
6 of 20 Photo courtesy of Santa's Enchanted Forest/Greater Miami Convention and Visitors Bureau
Miami
7 of 20 Photo courtesy of Visit South Walton
Seaside
8 of 20 Photo courtesy of Aaron Lurie, VMA Studios/Discover the Palm Beaches
Delray Beach
9 of 20 Photo courtesy of New Smyrna Beach Area Visitors Bureau
New Smyrna Beach
10 of 20 Photo courtesy of Visit Pensacola 
Pensacola
11 of 20 Photo courtesy of Indian River County
Vero Beach
12 of 20 Photo courtesy of Kim Seng/Discover the Palm Beaches
West Palm Beach
13 of 20 Photo courtesy of Visit Jacksonville 
Jacksonville
14 of 20 Photo courtesy of Discover Martin County
Stuart
15 of 20 Photo courtesy of Visit St. Lucie
Port St. Lucie
16 of 20 Photo courtesy of Visit Sarasota
Sarasota
17 of 20 Photo courtesy of Visit St. Pete/Clearwater
St. Petersburg
18 of 20 Photo courtesy of Emerald Coast Convention & Visitors Bureau
Destin
19 of 20 Photo courtesy of Seminole County
Wekiva Island
20 of 20 TriggerPhoto/Getty Images
Captiva Island