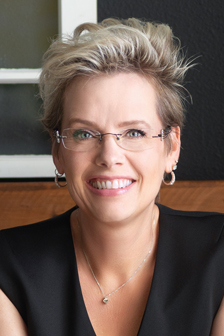 When you hear "Living Coral" you might be thinking of the reef sort. However this year it is what the color printing company Pantone has deemed the color of the year.  Read on for inspiring ways to use this impactful color in your home decor.
– Beth
5 Ways To Incorporate Pantone's 2019 Color of the Year Into Your Home
KitchenAid Artisan Stand Mixer
As is the case for most proud KitchenAid owners, the mixer stays prominently displayed on the kitchen counter. Instantly brighten up the space by going with the "Birds of Paradise" color. You and your guests won't be able to stop admiring the high-gloss finish of the coral hue. You can let this new addition inspire an entire kitchen facelift. Swap your hand towels, dishes and other small kitchen appliances all to match your new colors. Whatever confectionary wonder the mixer produces it can be severed on matching plates and with matching cutlery for dramatic flair.   Originally on sale for $500, now on sale for $280.
The Coral Morning Glory Sheet Set
If a full table or chair is a little too much of Living Coral for your taste, there are much more subtle ways to ease into the trend. Getting new sheets is an easy way to fall back in love with your bed, and that will definitely be the case with this set. The diamond print in white and coral will instantly brighten the space while also adding in color and texture. Paired with a white or neutral duvet, the sheets will really have an opportunity to stand out and influence the rest of the room. As the color grows on you—and it will—you'll find yourself adding in matching throw pillows, maybe a lamp or rug and even that accent chair you were once hesitant about. Starting at $119.
Bungalow Rose Riggs Reversible Dot Throw Pillow
If you are ever looking for an affordable and easy way to try out something new in your home a throw pillow is a safe choice. Throw pillows are an easy way to play with color and texture in a space without making too much of a commitment. If you are just dipping your toes into Living Coral, these throw pillows are perfect. The pattern breaks up the rich tone while still allowing it to be a bright addition into any room. If you find the coral base of the pillow to be overpowering at times, flip this reversible pillow over to reveal the inverse of the dot design making the color even a more subtle addition but still a significant one. Whether tossed on the couch or on a bed these throw pillows will be the perfect last minute touch to your 2019 redesign. On sale for $50.
One Kings Lane Sheridan Crystal Table Lamp
You've hit the trifecta with this table lamp. It brings color, high design and functionality. The coral color takes over this light fixture from the base to the lampshade all in a luxurious high-gloss finish. The base features a square block of coral, followed by crystal and spheres of gold, and naturally, more coral. The gold accents are continued inside the lampshade, which will cast a beautifully gilded effect across the room. On sale for $445.